April 17th-22nd
Animal Spirits at Ventura Future - Milano Design Week 2018
Animal Spirits Aphrodisia will be presented at Ventura Future, the brand new Ventura Design location during the Milano Design Week.
FuturDome,
via Paisiello 6
April 17th-22nd
H. 10-20
Press Office:
Carmela Santovito carmela@camicomunicazione.com | +39 333 3285208
Nov. 2-5 2017
Unveil Aphrodisia at Operae Indipendent Design Fair, Turin
Animal Spirits will be among the special projects at Operae-Indipendent Design Fair to unveil its new collection "Aphrodisia" in Turin during contemporary art week.
Nov. 2-5
Lingotto Padiglione 5 | Via Nizza 294, Torino
H. 11-20
(VIP preview Nov. 2nd)
Oct. 12-15 2017
Animal Spirits at Turin Graphic Days
Animal Spirits Temporary Office – from October 12th to 15th a special opening for Turin Graphic Days, the festival to celebrate creativity, visual design, and graphic experimentation!
To launch our brand new call for collaboration and to meet directly the all the creatives from communication world, graphic and multimedia design, we'll be special guests at Torino Graphic Days, hosted by the amazing Macstudio.
Let's meet there!
Our Temporary Office opening hours:
Thu: 18:30-22:00
Fri: 17:30-20:30
Sat: 17-22
Sun: 15-19
C/O Toolbox Coworking
Via Agostino da Montefeltro, 2 10134 – Torino
May 20th 2017
Overground Presentation within VISIBLE
Within the framework of "Visibile Art&Design beyond boundaries" will be launched the new @Overground issue with an exclusive sextodecimo curated by Mali Weil.
A site specific intervention for the Magazine realized with some selected students from IED Turin and with the support of Compagnia Di San Paolo – Ora! produzioni innovative.
March/April 2017
WORKSHOP "UNRULY OBJECTS AND POLITICAL IMAGINATION"
"Oggetti indocili e immaginazione politica" workshop curated by Mali Weil c/o Circolo del Design, Turin.
24/31.3 h. 15-19
or 25.3/1.4 h. 10-14
Within Animal spirits _research a workshop serie to investigate boundaries between design, performance, and narratives.
2 modules to prototype "performative objects", open to designer, architects, students…
Info and reservations: eventi@circolodeldesign.it
Dec. 21st 2016
D.A.B. Exhibition at MAXXI
Parrhesia set from Immortalities line, realized by Mali Weil in collaboration with Materia Critica, has been selected for the exhibition DAB – Art shop and Bookshop Design, which opens on 21.12 at MAXXI, National Museum of Arts in Rome.
Dec. 16th 2016
THE HOUSE OF IMMORTALITIES / 2. knowing
Mali Weil is the opening special guest for Spazio Kn, the new space dedicated to contemporary culture in Trento.
With the 2nd step of its project House of Immortalities Mali Weil keeps working on her expanded performance cluster. The chapter 2. Knowing will activate Spazio Kn along 2 months, with open studios, public research sessions, meetings and relational performances.
With the sustain of Fondazione Cassa di Risparmio di Trento e Rovereto and Provincia Autonoma di Trento.
Opening Dec. 16 – h. 18-22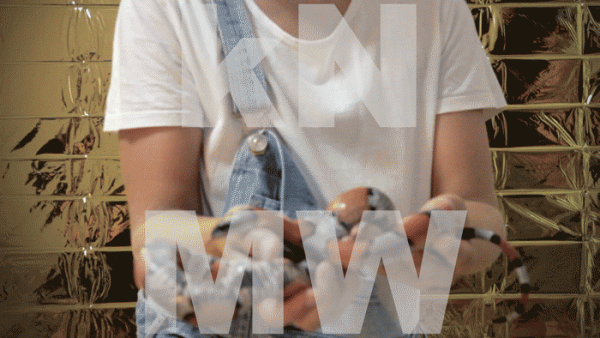 17.7 - 6.11.2016
INSTABILE UNIVERSO per Der Blitz
Mali Weil opens a collaboration with the project Der Blitz, curated by Denis Isaia and Federico Mazzonelli for MAG – Museo Alto Garda (Riva d.Garda – TN). The project Instabile Universo is conceived as a collection of relationships and experiences, with a narrative and editorial intervention, focused on the staging of a contemporary art exhibition.
July 27-30 2016
ART, DATA AND ACTIVISM
Mali Weil, together with Annika Uprus (Saal Biennaal) and in collaboration with Sodja Lotker (Prague Quadriennal), curates the Lab Art, Data and Activism for the EU financed project Urban Heat. The lab, hosts Ursula Biemann, Brave New Alps and Daniel Vaarik as speaker and 15 international artists as guests, and it will be held within the Festival World Breakers.
June 1st, 2016
Animal Spirits wins the call ORA!
Mali Weil and Centrale Fies won the call Ora! by the Foundation Compagnia di San Paolo (Turin) for a new development and a new opening of Mali Weil's cultural brand Animal Spirits.
Soon new updates!
Oct. 17th, 2015 Seoul - KR
ART COEFFICIENT Asian Premiere
After the showcase of the UMFF Film Festival on August, Art Coefficient flyes to Seoul for a new screening at Korea Film Archive.
Art Coefficient_07 17.10 h. 14:00 (local time)