x
FORESTS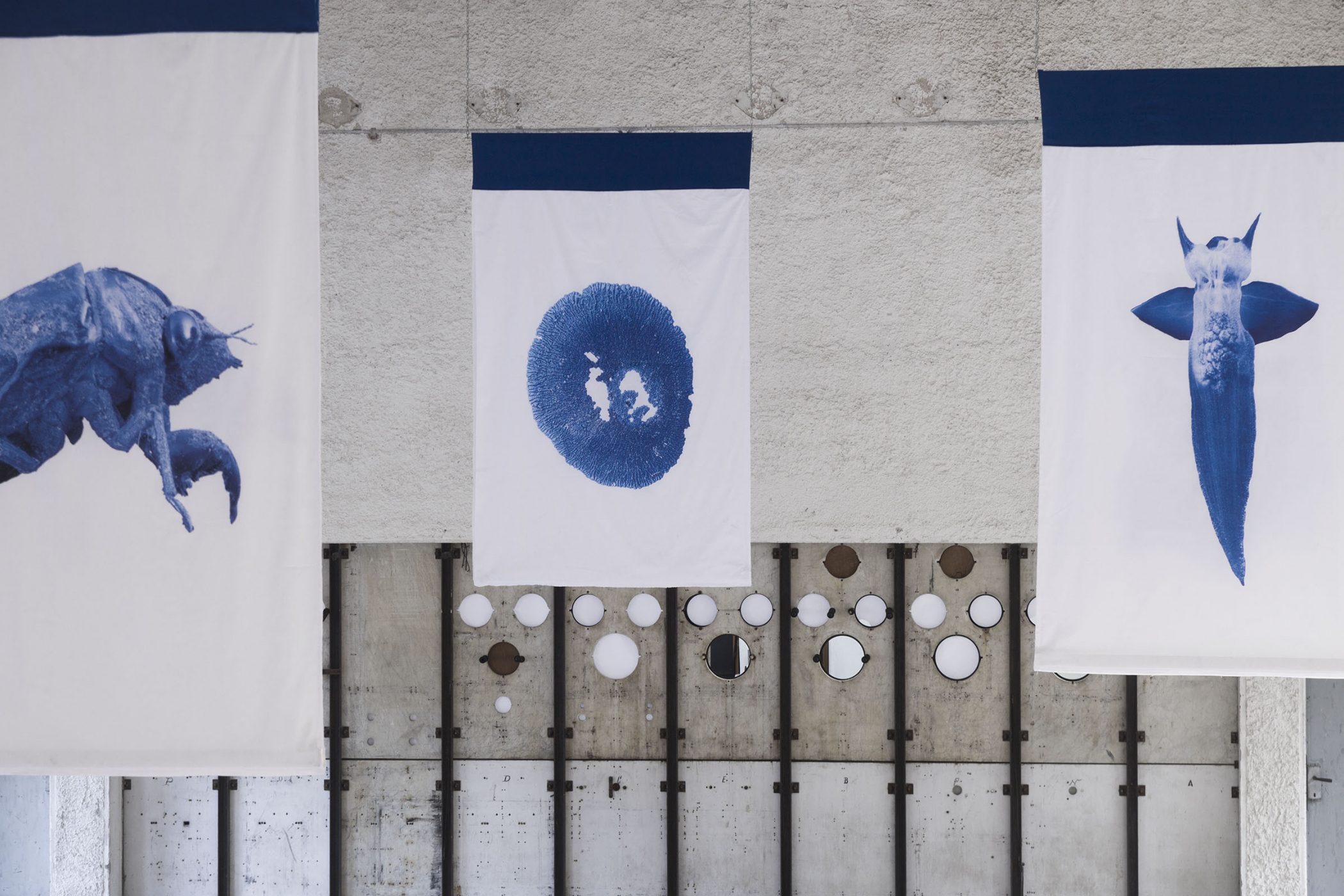 ongoing
concept, design and realisation: 
Mali Weil
research consultancy:
Michele Spanò, Margherita Arcangeli
toys realisation:
Isabella Micati / Manifact Weaving
sound design:
Elettra Bargiacchi
sound consultancy:
Michele Facchinelli
translations:
Silvia Coppola
administration support:
Laura Rizzo
Roberta Savian
powered by:
Centrale Fies + Mali Weil
in collaboration with:
SAAL Biennaal Tallinn
PAV Torino
with the support of:
Compagnia di San Paolo nell'ambito di Ora! Produzioni di Cultura Contemporanea, Provincia Autonoma di Trento, Fondazione Caritro, Trentino Film Commission
and:
i-Portunus – Creative Europe Programme of the EU
Mali Weil wants to thank you:
Barbara Boninsegna, Maria Chemello, Giulia Mengozzi, Virginia Sommadossi, Annika Üprus
Forests is a research and an action on the edges of citizenship, comprised of different episodes: a performance serie, a film, some temporary schools that open upon invitation.
The first episode, Forests | Recomposing has been hosted by Trento film Festival (IT) as lecture.
The second Forests | Unlearning, a dreamy performance based on 41 narrative images, perimeters the historical and imaginative borders of the forest. It took place at SAAL Biennaal in Tallinn (EST) in August 2019.
With the third, Forests | Experimenting which happens between November 2019 and February 2020 at PAV in Turin (IT), Mali Weil deepens the juridical framework of this imaginary through the philosphical tool of the "thought experiment", merged with fictional structures taken from law and speculative design.
More steps are scheduled for 2020/2021.
Forests works and meets different groups of professionals (from philosophy, design, law, communication, etc.) and different groups of teen agers and youngsters with whom Mali Weil freely explores the forest as temporary and fictional juridical space.
IT
Forests è una ricerca e un'azione sui limiti della cittadinanza e si articola in differenti formati: una serie di performance, un film, alcune temporary school che aprono su invito.

Il primo episodio Forests | Recomposing, ospitato all'interno del Trento Film Festival ha la forma di una lecture. Il secondo, Forests | Unlearning, una performance composta da 41 immagini verbali che invita i visitatori al sogno e perimetra i limiti storici e narrativi della foresta, è stato presentato per la prima volta a SAAL Biennaal, International performing arts festival a Tallinn (EE) in agosto 2019.
Il terzo episodio Forests | Experimenting si articola tra novembre 2019 e febbraio 2020 al PAV di Torino. In quest'occasione Mali Weil, utilizzando lo strumento dell'esperimento mentale di matrice filosofica unito ad un lavoro sulle strutture finzionali del diritto ma anche del design speculativo, approfondisce in maniera più puntuale la parte giuridica dell'immaginario legato alla foresta.
Altri episodi sono in programma per il 2020 e il 2021.
Forests si sviluppa grazie ad un network di esperti di diversi ambiti (filosofia, diritto, design, comunicazione, etc.) e differenti gruppi di teen agers e bambini con i quali Mali Weil esplora liberamente la foresta come spazio temporaneo e fiction giuridica.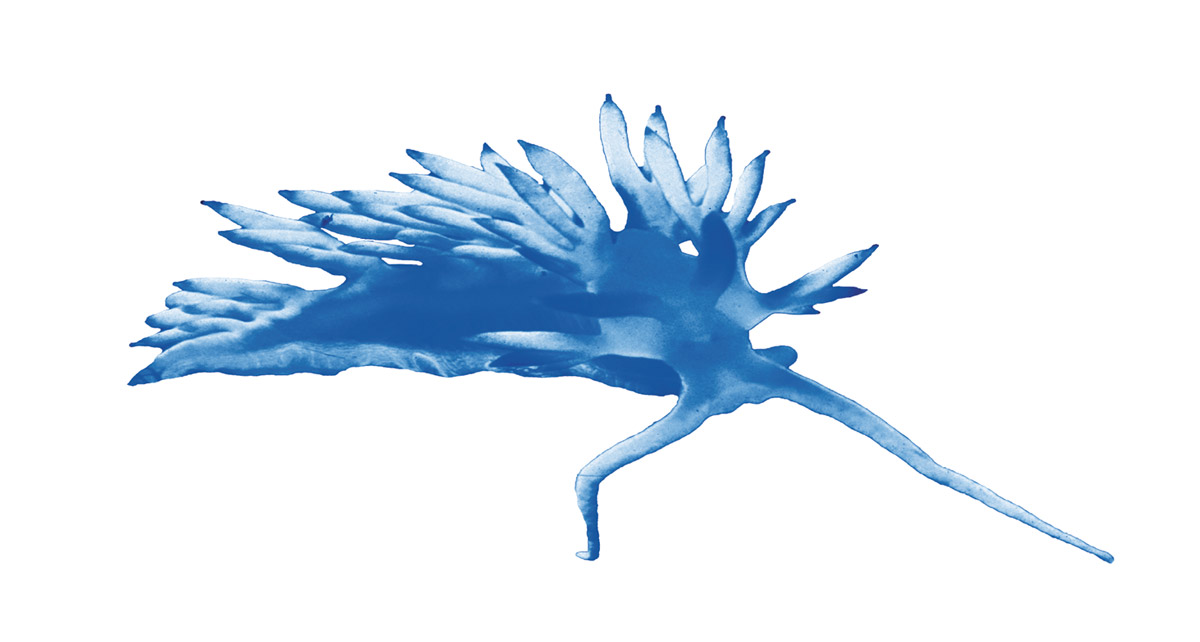 EXPERIENCE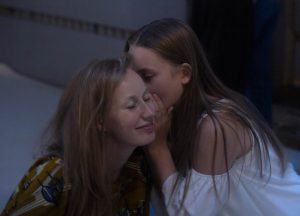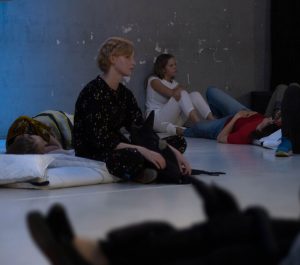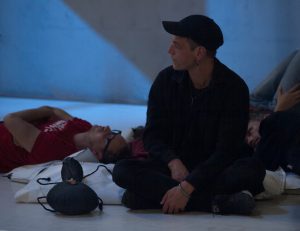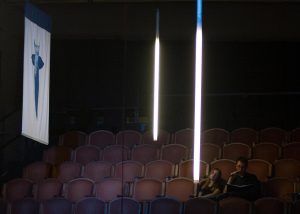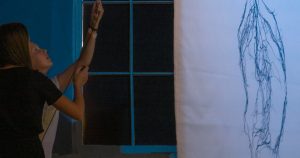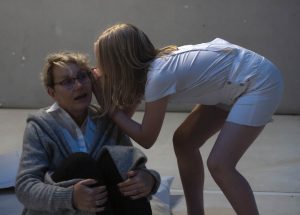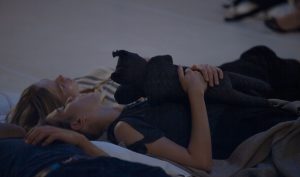 Forests | Unlearning
performance, 2019
DESIGN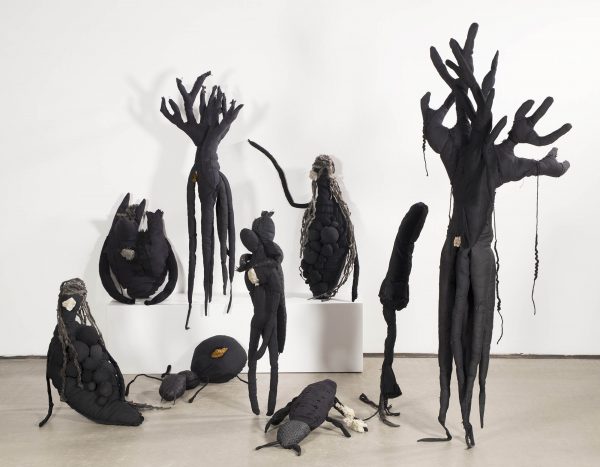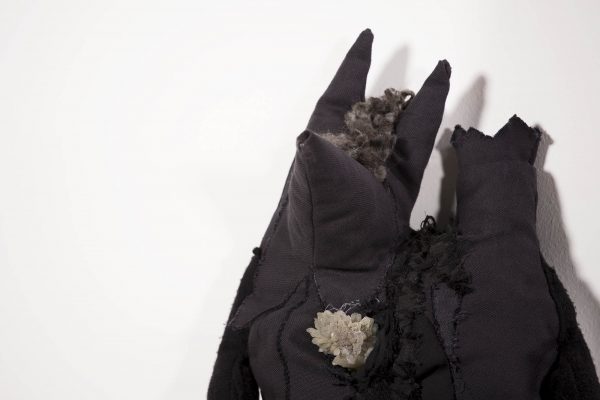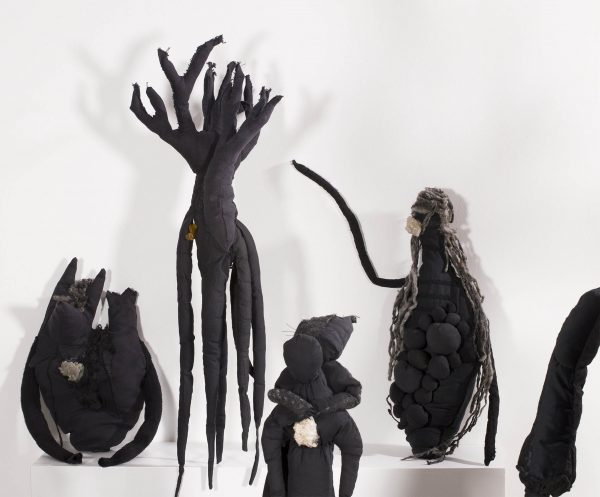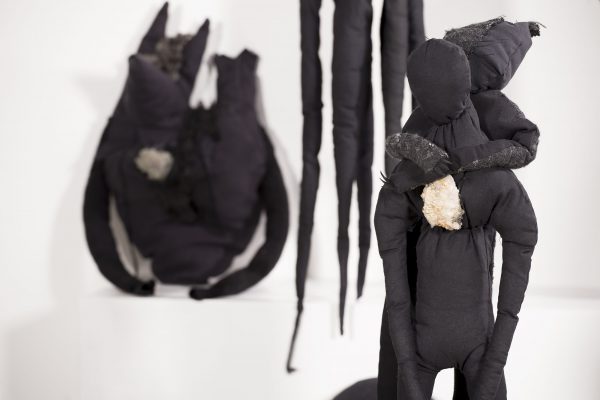 Companions series
(fabric, minerals, copal)
prototypes for new toys
THEORY
Space of this ongoing research is the forest: sum of fragile environments, juridical constructs and layered realities. Reservoir of political relationships that span from human to otherness.
Since our imagination is still held hostage to an identification of politics with an utterly model of sovereignty, seems impossible to think beyond it, nonetheless there are -and have been- many "forests moments", where thinking the otherness it has been possible.
The forest is therefore the space where happens a defamiliarization process: it discloses that magical-linguistic principle which submits all of us to notions like institution, nature, citizenship, human.
Mixing the performative language with video, product design and audio installation, but also with more open formats, Mali Weil invites the audience to define the perimeter and -at the same time- to get lost in this research, whose edges coincide with the historical and geographical limits of the western imagination.
It isn't about looking for a neo-romantic and ecological vision of multispecies relationships, but it's about unlearning the political through the juridical or, in other words, the most political tool our culture produced.

Oggetto di una ricerca tutt'ora in corso, la foresta è una somma di ambienti fragili, costrutti giuridici e riserva di relazioni politiche che spaziano dall'umamo all'alterità. Nella foresta accade un processo di de-familiarizzazione che svela quel principio magico-linguistico, che ci assoggetta a nozioni comeumano, istituzione, natura, cittadinanza.
Unendo il linguaggio performativo a strumenti teorici dell'epistemologia e del design speculativo, Mali Weil invita i visitatori a partecipare alle diverse azioni perdendosi in questa ricerca, i cui confini coincidono con i limiti storici e geografici dell'immaginario politico occidentale.
La foresta, in questa prospettiva, non è solo lo spazio fisico e concettuale, che impone la ridefinizione della nozione di cittadinanza, ma è soprattutto lo stesso atto del rimettere in discussione i limiti e il significato del nostro essere cittadini a "fare foresta".
La fictio linguistica e performativa, quindi, è premessa e risultato delle azioni proposte, che così si configurano come esperimenti per istituire zone di azione politica tramite strumenti linguistico-narrativi.
In questo movimento la foresta non è più foresta, ma una polifonia narrativa, rituale, con una duplice funzione critica e ludica, per creare mondi fittizi e "metterli al lavoro".

The research is developed with the kind collaboration of:
Margherita Arcangeli (researcher in philosophy at EHESS Paris, focused on thought experiments and imagination practices)
Maurizio Balistreri (bioethics researcher and professor at Turin University)
Lucilla Barchetta (anthropologist and researcher in Urban Studies at Turin University)
Matteo Moretti (social designer and professor at Freie Universität Bozen)
Dario Giovanni Alì (journalist and founder of Kabul Magazine)
Lorenzo Pezzani (architect and researcher at Forensic Oceanography, Goldsmith London)
Enrica Rigo (professor in law philosophy at UniRoma3 and founder the Clinic of Migration and Citizenship Rights Rome)
Alessandra Sciurba (Mediterranea spokesperson, director of the Clinic of Migration and Citizenship Rights Palermo)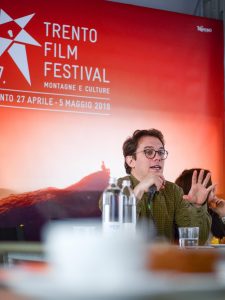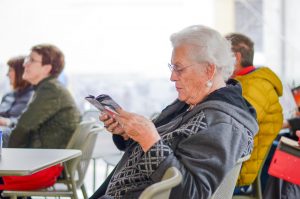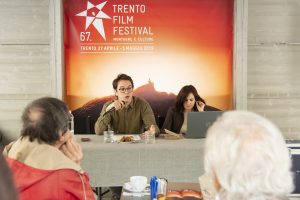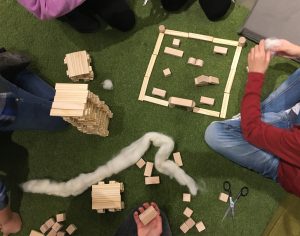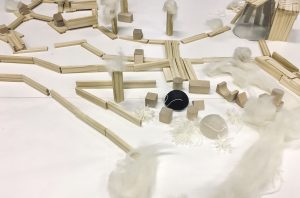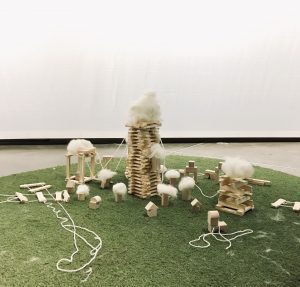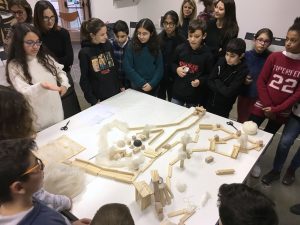 Forests | Recomposing, lecture, Trento Film Festival, 2019
Forests | temporary school, workshop, PAV Torino, 2020